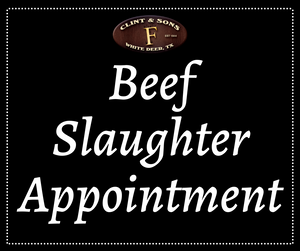 DO YOU HAVE MORE THAN ONE ANIMAL?

If multiple spots are needed please choose a time for each animal. Each time block you choose is for 1 beef.

If you are bringing more than one animal you can bring them all at the earliest time you have scheduled. 

We slaughter beef Monday - Friday by appointment only. 

If you prefer you can call 806-883-7831 during hours to schedule.